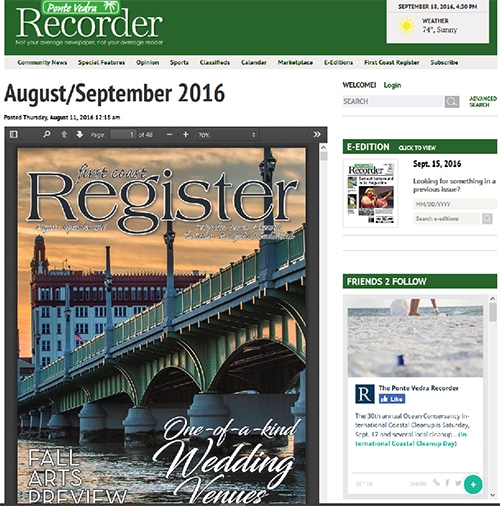 The Ponte Vedra Recorder has been the essential source of community news and information for Ponte Vedra and Jacksonville Beaches residents and businesses since 1969.
Owned by Osteen Publishing Company, The Ponte Vedra Recorder makes finding and sharing community news, events and accomplishments its mission.
This weekly newspaper publishes every Thursday via both paid subscriptions and rack locations throughout Ponte Vedra and the Beaches.